EXTRA VIRGIN OLIVE OIL – KORONEIKI VARIETY
ATHENA OLIVE OIL 2019 – BRONZE MEDAL & HONOUR AWARD 2019
Complexity and fruity aftertaste. Our pride, a Koroneiki variety extra virgin olive oil with palatal complexity and a characteristic fruity aftertaste. An ideal dressing for green salads. Perfect for your Mediterranean cuisine dishes.
The Phaestos olive groves, at the valley of Messara in Crete, Greece are a living myth: that is where our home is, a blessed ancient land where man never ceased to cultivate the olive tree and produce olive oil, the essential food of our people over the centuries.
Our family have been cultivating and producing olive oil for more than a century with an enduring enthusiasm and a deep-rooted sense of care and respect for the olive tree and its fruit. This century-long relation with the olive tree and olive oil has gifted us with knowledge and skills and a deep understanding that passed naturally from our grandfathers to the grandchildren.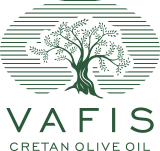 | | |
| --- | --- |
| Weight | 1.3 kg |
| Κατασκευαστής | |